rgb(121,89,122)
—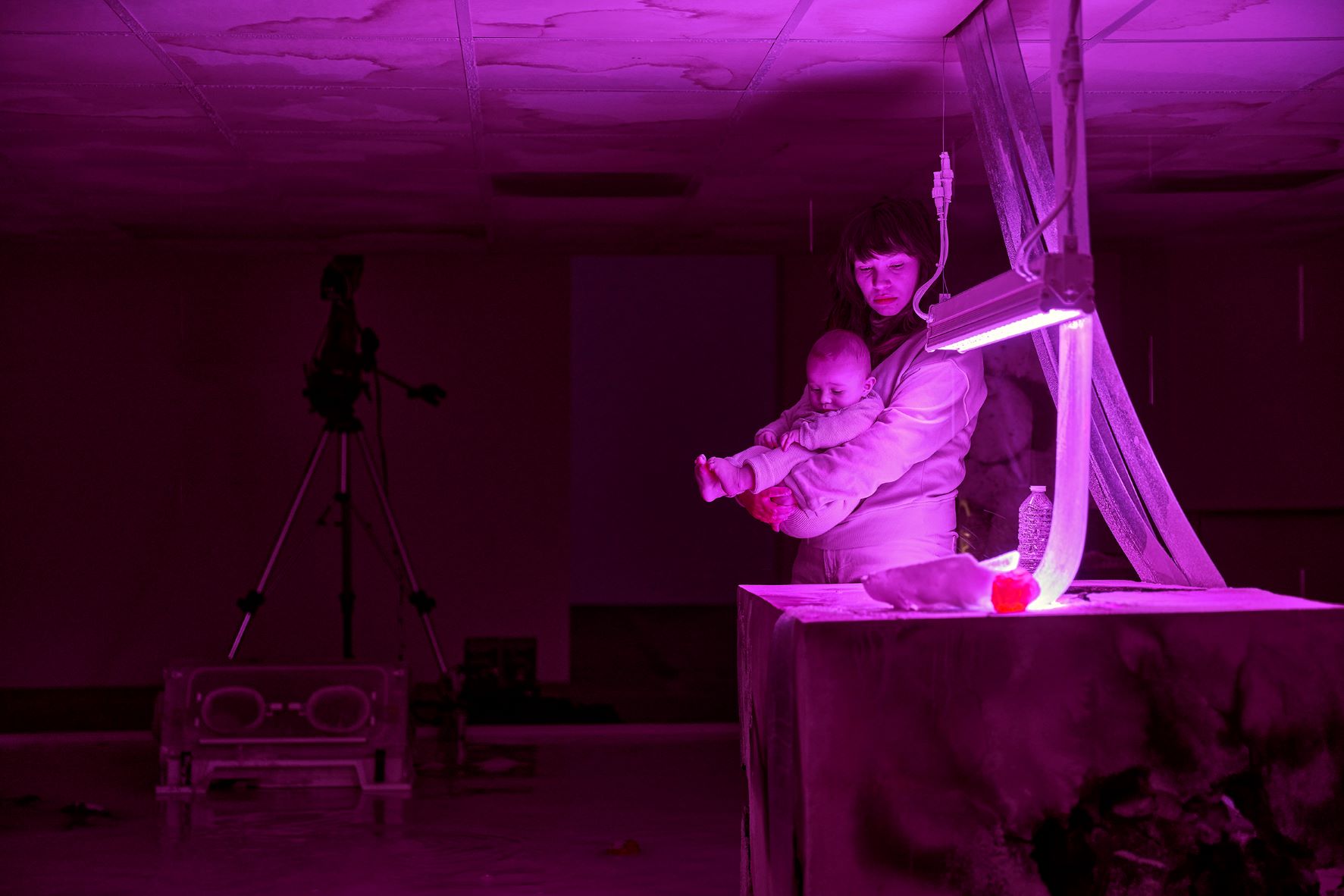 The Everted Capital (Katabasis) – Special evening with the artists
Artist(s)
Fabien Giraud & Raphaël Siboni
Artists Fabien Giraud and Raphaël Siboni are offering a new immersion in their exhibition, supported by the release of a publication and the screening of a film that marks the closure of the The Unmanned cycle begun in 2012.
The film in question, The Everted Capital (Épilogue), was shot earlier this month in the Casino's spaces. To do this, the building was pierced vertically from the attic to the basement to allow a 360° camera to capture, from floor to floor, stratum by stratum, the various intertwined objects that served as a support for the fictions of season 2 of The Unmanned: minerals, plants and animals as currency, salt sculptures, waste. The film also includes the presence of a child, real, born from the experience of a year's filming in the confines of a 'god-training' laboratory. The ensemble of objects and materials as arranged at the Casino constitutes in part The Form of Not, the third and final season of the cycle.
At the same time, the publication The Unmanned will be unveiled, documenting all three seasons of this long-term project, and allowing us to follow all the stages over 10 years. This will be followed by a discussion between the artists, Anne Stenne (curator of their previous exhibition INFANTIA (1894-7231) at IAC Villeurbanne) and Goda Budvytyte (graphic designer).
The evening will be completed by moments of sharing and a series of performances, including those of the Immortals and "the son of Cybele".
Free admission