rgb(255,238,219)
—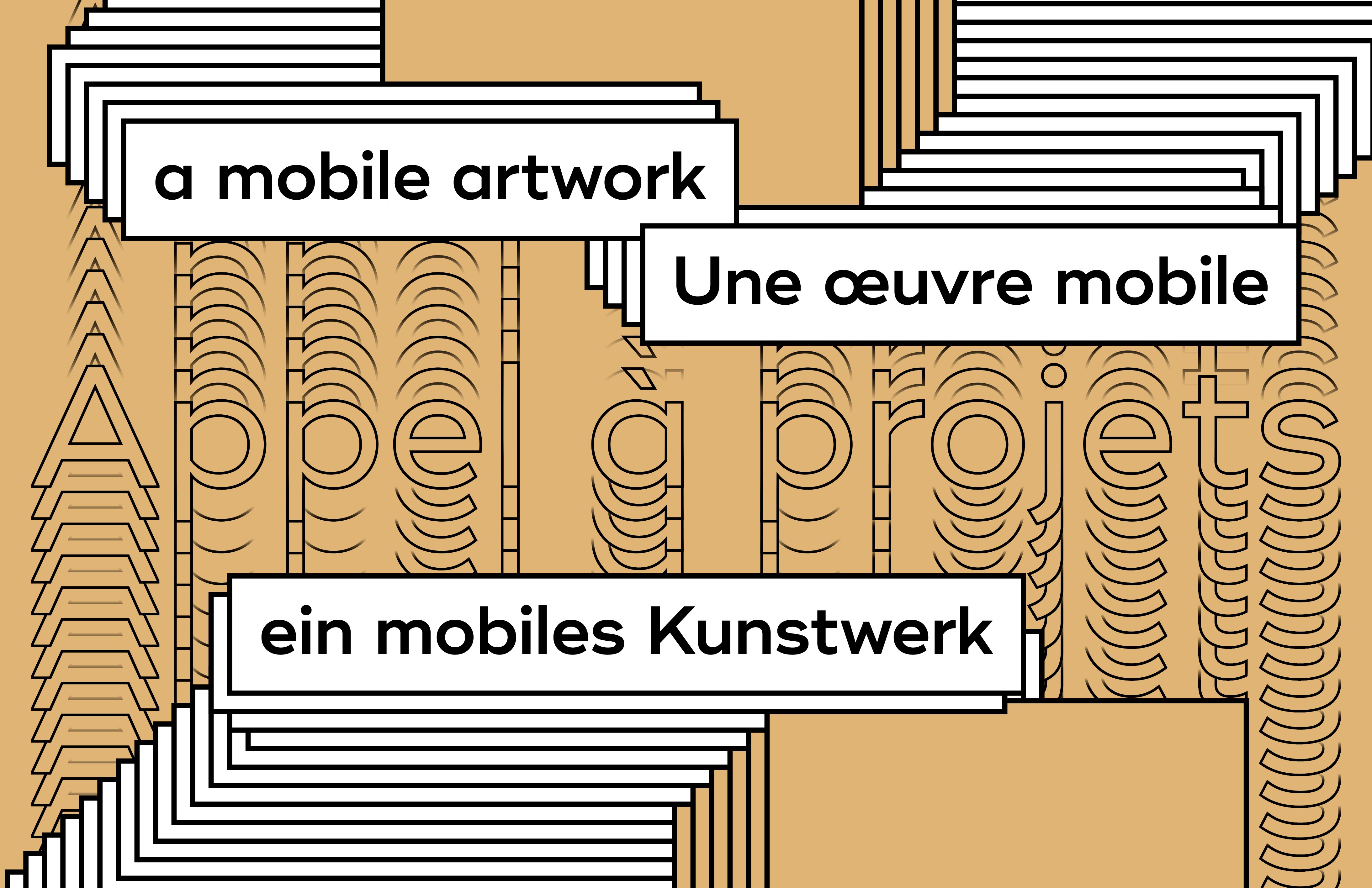 A mobile artwork (call for projects)
The call for projects initiated in May has been extended until 02.10.2022, with even more open conditions: It is now open to all artists with a link to the Greater Region, regardless of age.
Casino Luxembourg is calling for applications from young artists to create a mobile art piece. This work will be used by its mediation team for educational and mediation purposes around contemporary art, both inside and outside its spaces. The work will reflect the universe of the artist selected, who will thus be able to export the themes and reflections that are dear to him or her to different contexts. 
The commissioning of this mobile artwork combines two of Casino's main missions: artistic experimentation and access to contemporary art for all. Indeed, the most diverse situations can lead to people not being able to access an art centre. However, the cultural mission as envisaged by Casino extends beyond the walls of a closed space. 
Theme: The restricted space
With a mobile work, confronted with various spaces and contexts, it is interesting to consider the very definition of space. What is space? What characterises it? Is everything space in the same way (real, virtual, national, free, public, private)? Which spaces are accessible to whom and which are not? What determines the accessibility of a space?
Participation
The call is open to all artists who have a relationship with Luxembourg or the Greater Region (born, resident, studying or working there). Interested parties may propose a maximum of three projects, either individually or as a group.
Technical details
There are no restrictions on the techniques used. The work must :
- be able to be carried by one person and stored easily and safely
- withstand repeated handling in different contexts and with different audiences
- be easily repairable and easy to maintain
Download the call for projects (FR/DE): 
Une oeuvre mobile - appel à projets 2022.pdf
—
Other
Budget
Production budget: 7,000 € (incl. VAT)
Artist's fee: €5,000 (incl. VAT) paid in two instalments (50% on commission and 50% on delivery of the work)
Deadline for receipt of applications
2 October 2022 inclusive.
Applications (CV, artist's file, project presentation, detailed budget estimate) must be received exclusively in digital form (minimum resolution: 300 dpi) in French or German at the following address:
katharina.stutze@casino-luxembourg.lu.
Please write to the same e-mail address if you need more information.
The selection of entries will be made internally with the Casino Luxembourg team.