rgb(171,209,209)
—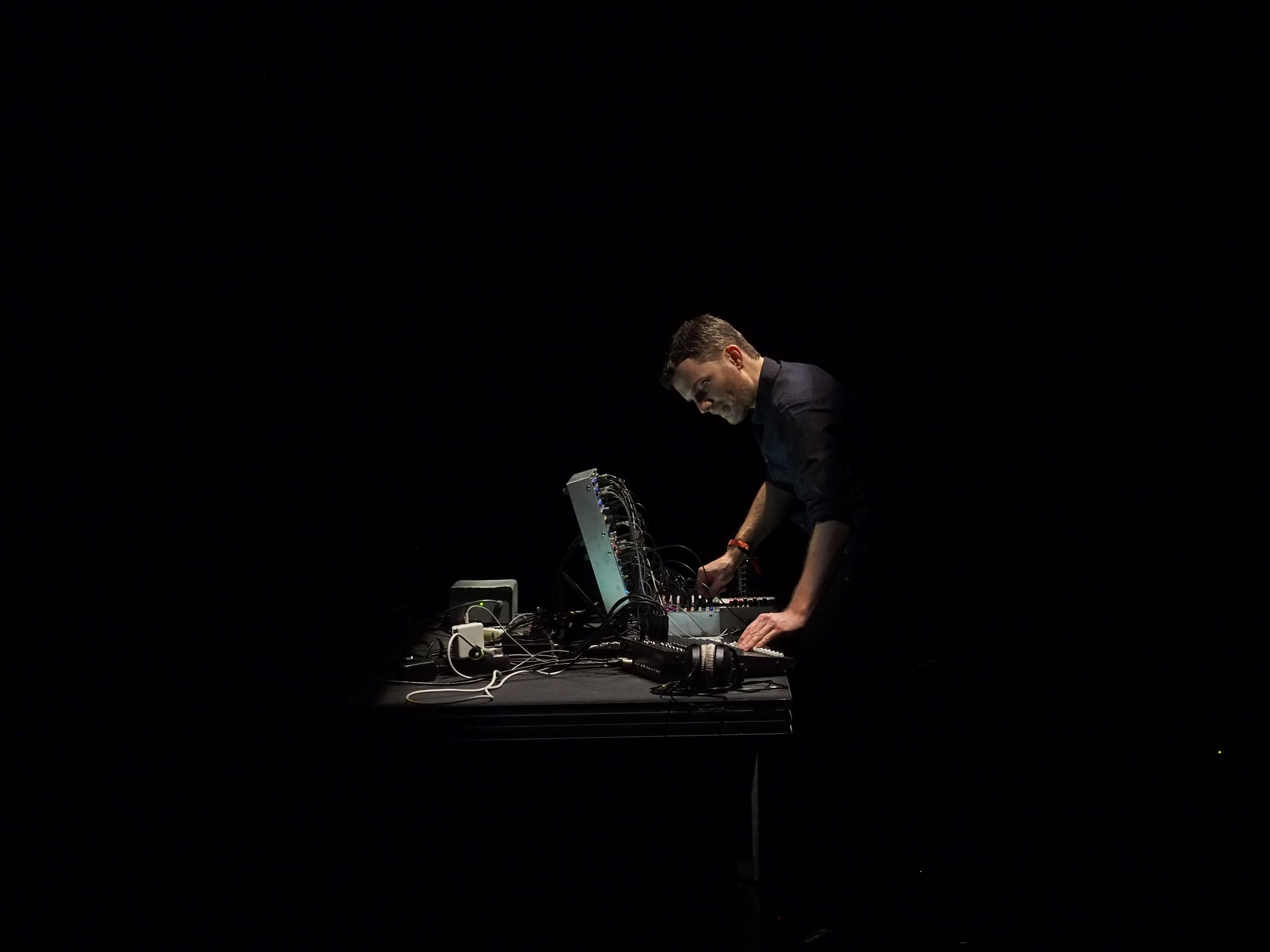 Perceptual Geography
Artist(s)
Thomas Ankersmit
Maryanne Amacher was a pioneer of music triggering unheard-of, physically immersive experiences. In a tribute to the artist, Thomas Ankersmit transforms not only the architecture of the Philharmonie's Foyer, but also the audience members into resonating bodies.
Thomas Ankersmit is a musician and sound artist based in Berlin and Amsterdam. He plays the Serge Modular synthesizer, both live and in the studio, and collaborates with artists like Phill Niblock and Valerio Tricoli.
His music is released on the Shelter Press, PAN, and Touch labels, and combines intricate sonic detail and raw electric power, with a very physical and spatial experience of sound. Acoustic phenomena such as infrasound and otoacoustic emissions (sounds emanating from inside the head, generated by the ears themselves) play an important role in his work, as does a deliberate, creative misuse of the equipment.
—
Performance
Sound Without Music
Extra Muros
VENUE: Philharmonie, 1 Place de l'Europe, 1499 Luxembourg
also in conjunction with rainy days 2022
10/6 €
Ticket sales open on 27.09.2022
rainy days pass holders will be able to attend Thomas Ankersmit's concert in the Casino the following morning for free (27.11.2022)
Partners
In collaboration with Philharmonie