rgb(255,255,255)
—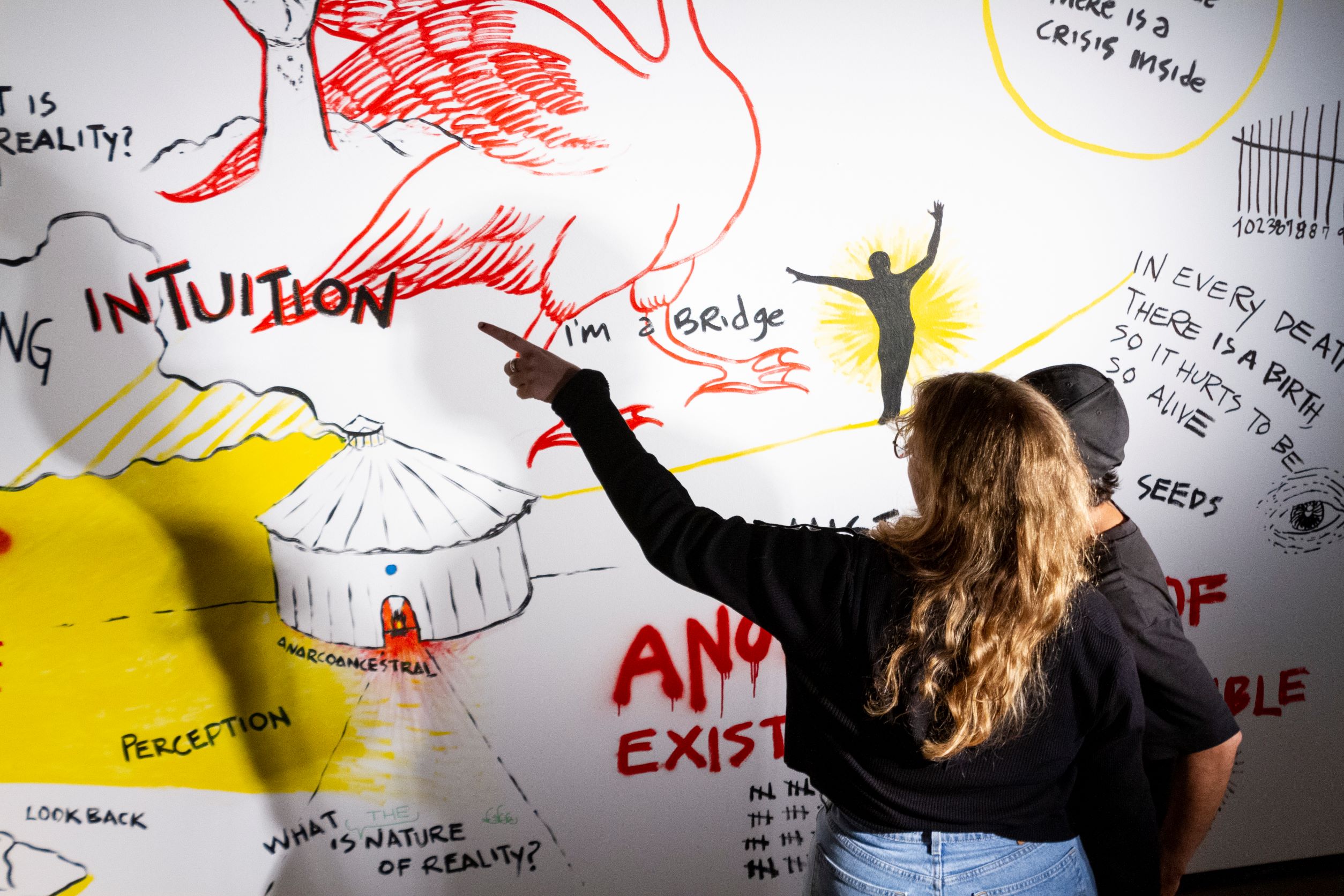 Call for applications: Artistic Research Lab 2023-24 at Casino Display
Living up to its mission as a Space for Artistic Research, between September 2023 and February 2024 Casino Display will organise the second edition of its Artistic Research Lab. Based on a practice-led approach to knowledge production, Casino Display will become a transdisciplinary meeting point where a selected group of art students can rely on the logic of experimentation for the emergence of unchartered knowledge. Students will have the possibility to think with and experiment along professionals of the art world, whilst proposing a space for trying out unfinished ideas or probing freshly sketched concepts.  
In short, the goal is to create a space where the drive for experimentation encourages knowledge.  
The research weeks includes: 
on-site experimentation and research 

masterclasses held by invited guest speakers  

public event organised to showcase preliminary experiments 
transport and accommodation during the research weeks. Material costs (within the limits of the production budget) 

assistance of Casino Luxembourg's team all along the research weeks with professional help and support. 
Research Scope 2023-24: Milieus of [Fictions] in Milieus  
While milieus are perceptual worlds in which evolve human and non-human beings alike, fictions are stories, technologies or systems that are created as a support to hold and to explore the unknown. Artists intervene on both levels, by questioning the fictions holding old meanings in place, fictionning alternatives, engaging in fictional and conceptual displacement.  
After Experimental Re(é)[flex|ct|ion] Expérimentale in 2022-23, this second edition of the Artistic Research Lab will investigate worlds of unknown realities, which are yet to be fully articulated but that are nonetheless perceivable. We will explore how fiction can be used as a research method creating its own milieu while spreading into others. We will focus on the potential of artistic research as a way to move out of the confines of language by relying on direct engagement with materiality, concepts, thoughts, affects, and feelings, in order to confront systems of knowledge and to create new narratives.  
Who is eligible? 
Any students who will be enrolled in an art-oriented master's degree as of September 2023:   
either at an art school or university in the Benelux, 

or at one of our partner schools in the Greater Region (ESAL Metz, ENSAD Nancy, HBK Saar or HEAR Strasbourg),  

or who have completed their secondary school in Luxembourg and are currently studying in Europe.  
Recently graduated students are also welcome to apply.*
* Priority will be given to students whose participation in the research weeks will be accounted for in their curriculum, for instance as a Practice Tutorial (Fachpraxis, séjour international, etc.), or as an integral part of their research for their graduation project (Abschlussprojekt, projet personnel) 
What is covered? 
Travel costs to Luxembourg and back; transport within Luxembourg (train, tram, bus) is free 
Accommodation in Luxembourg during the research weeks 
Each participant will be granted a production budget of EUR 1,500 
When are the Research Weeks? 
4 to 9 September 2023 
6 to 12 November 2023 
29 January to 4 February 2024  
Further information:
Open call 23-24 - Casino Display.pdf
—
Other
How to apply?     
To submit your application or for any further questions please contact  
Charles Rouleau, project coordinator: charles.rouleau@casino-luxembourg.lu 
Deadline: 19 March 2023  
Interviews after a first round of selection will take place between 27 March and 7 April 2023 
Announcement of the cohort: 14 April 2023