rgb(242,151,131)
—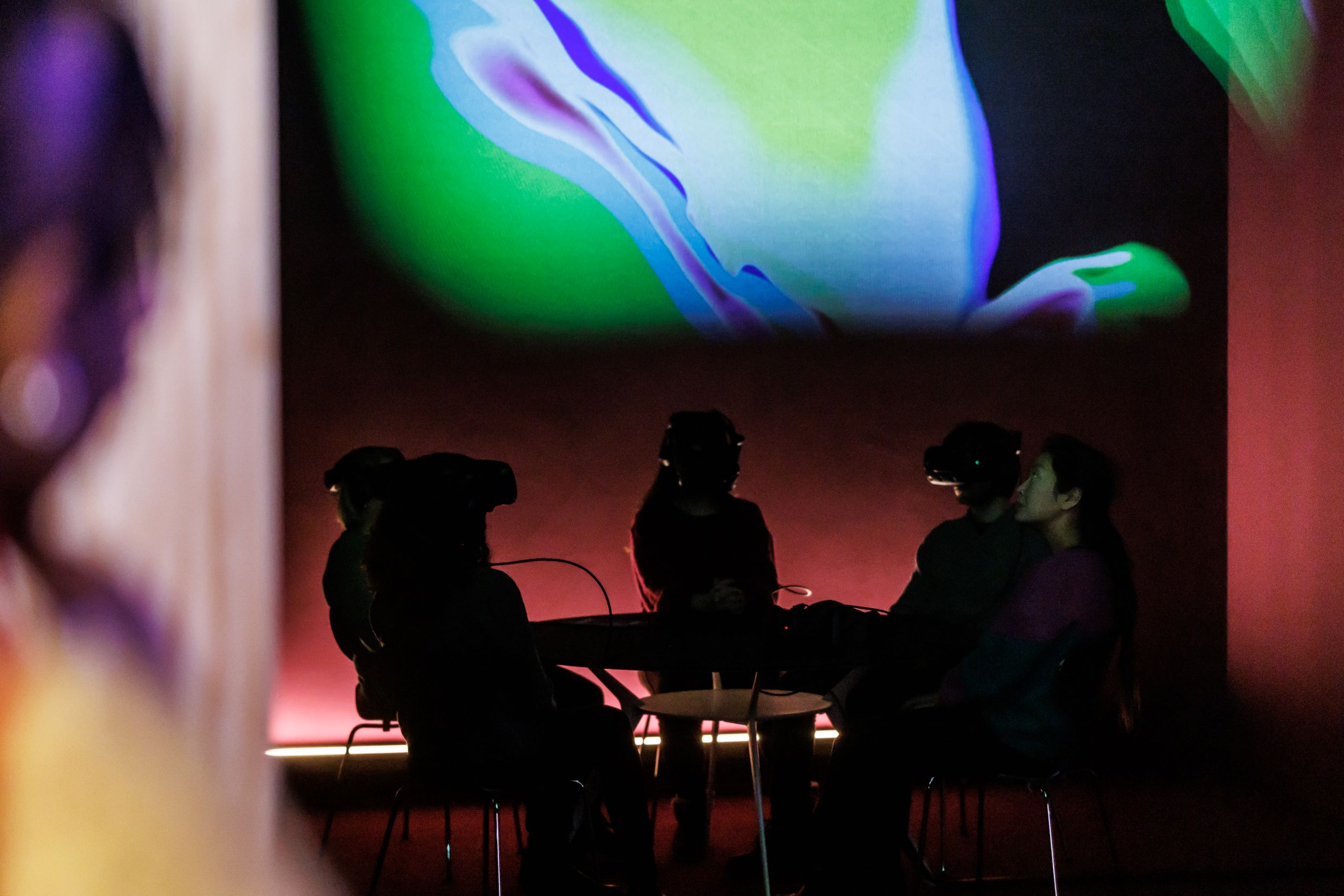 Dominique Gonzalez-Foerster and Jean Botev on Endodrome and Virtual reality
Moderated by Vincent Crapon
Artist Dominique Gonzalez-Foerster and senior researcher Jean Botev discuss Endodrome and the potential of Virtual reality (VR) and other simulated experiences in visual arts.
Dr. Jean Botev is a senior researcher at the Department of Computer Science (DCS) of the Faculty of Science, Technology and Medicine (FSTM) at the University of Luxembourg. His background is in Computer Science and Media Studies. Among his many research interests, one includes the way in which social and technical systems interrelate to develop novel context-aware and immersive applications. Dr. Botev is a founding member of the Collaborative and Socio-Technical Systems (COaST) research group and leads the laboratory for virtual and augmented reality (VR/AR Lab). 
Vincent Crapon is an exhibition organiser and curator. Prior to joining Esch2022 European Capital of Culture he held curatorial positions at Mudam Luxembourg and Musée d'Art Contemporain Lyon. Recent projects include commissioning Deary Steel (2022), a new body of work by visual artist and choreographer Cecilia Bengolea and three exhibitions in collaboration with ZKM | Center for Art and Media (Karlsruhe), HEK (House of Electronic Arts Basel) and Ars Electronica (Linz). He regularly contributes to research projects, publications and public talks on contemporary art and digital culture. 
Photo: Dominique Gonzalez-Foerster, Endodrome, installation view. Casino Luxembourg – Forum d'art contemporain, 2023