rgb(217,209,235)
—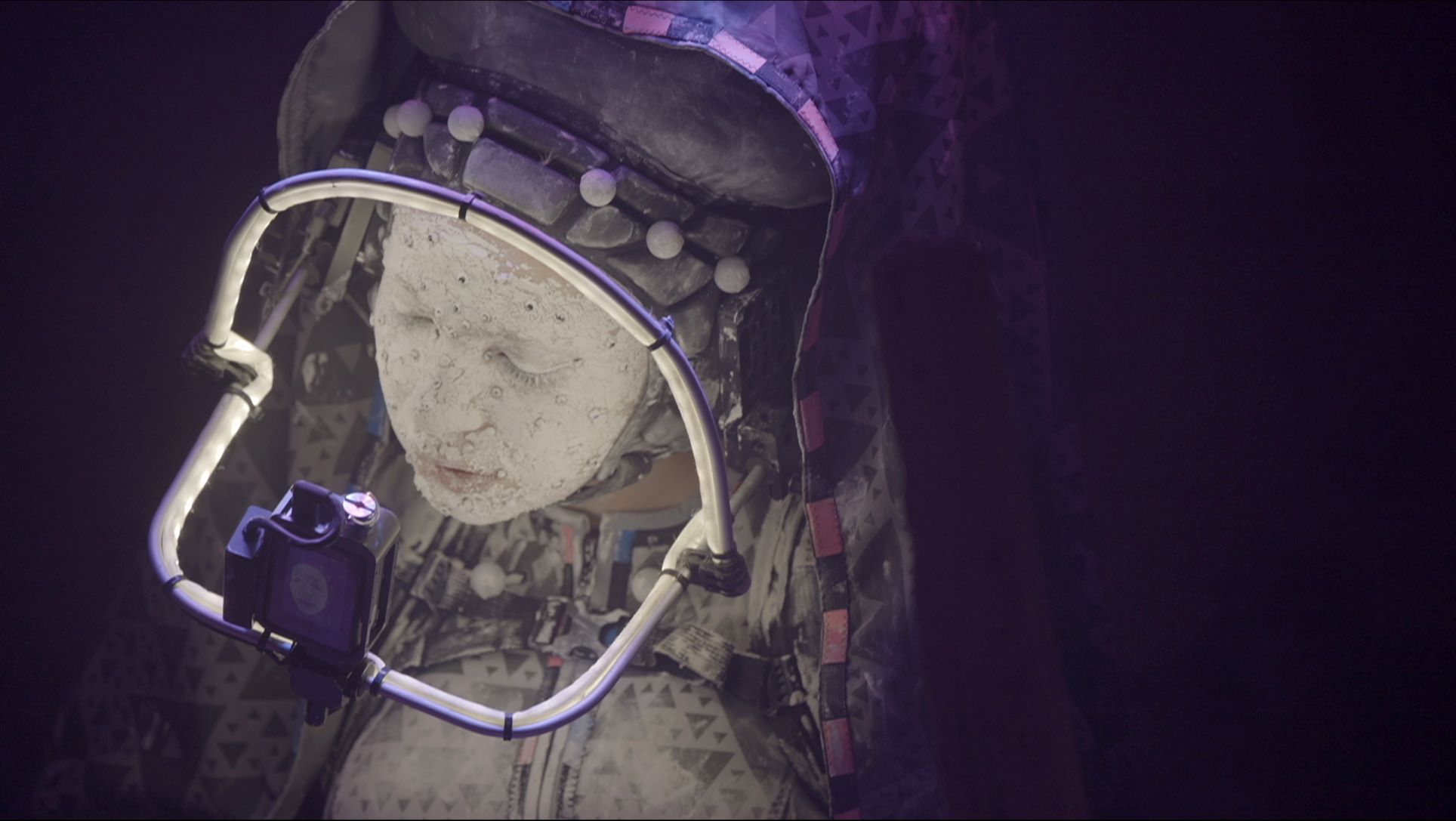 The Everted Capital (Katabasis)
Artist(s)
Fabien Giraud & Raphaël Siboni
Curator(s)
Kevin Muhlen assisté par Stilbé Schroeder
For the past ten years, Fabien Giraud and Raphaël Siboni have been working on a protean work composed of films, performances and sculptures: a vast historical and speculative fresco exploring our relationship to time, to the uncertainty of the future and to the value systems that result from it.
In 2022, for the third time* since the beginning of The Unmanned project, the artists will take over the spaces of Casino Luxembourg to present the last phase of the project. This exhibition project is twofold: conceived as a presentation of all the films and objects that make up The Everted Capital, it is also a place of filming - that of the opening shot of an infinite epilogue. Thus, for the duration of the exhibition, the spaces of Casino Luxembourg will become the site of a concrete fiction where, brought together by a travelling shot, the different strata of their speculation will be aligned in the present: dismantled earth, sleeping immortals, the origin of money in fusion, a newborn child that has become more-than-life.
*Fabien Giraud and Raphaël Siboni have had two monographic exhibitions at Casino Luxembourg in the past: in 2014 they presented The Unmanned and in 2018 the exhibition 2045-1542 (A History of Computation). The Everted Capital (Katabasis) will be on show from April to September 2022.
Throughout their artistic career and the creation/production of their works, Casino Luxembourg has supported the artists by developing a vast network of co-productions and partnerships with numerous institutions, including the IAC - Institut d'art contemporain Villeurbanne/Rhône-Alpes, the Ricard Corporate Foundation, the Okayama Art Summit, the Centre international d'art et du paysage Vassivière, the Museum of Old and New Art (MONA, Australia), the Palais de Tokyo, and the Liverpool Biennial, to name but a few.
More info online
The mediation team provides visitors with a digital document (in French) containing a series of references and cruciform elements that help to better understand the exhibition and the work of Fabien Giraud and Raphaël Siboni in general.
Link: https://express.adobe.com/page/fz6NUV96MUCvn/
 
Partners
With the support of ING Luxembourg.