rgb(180,240,207)
—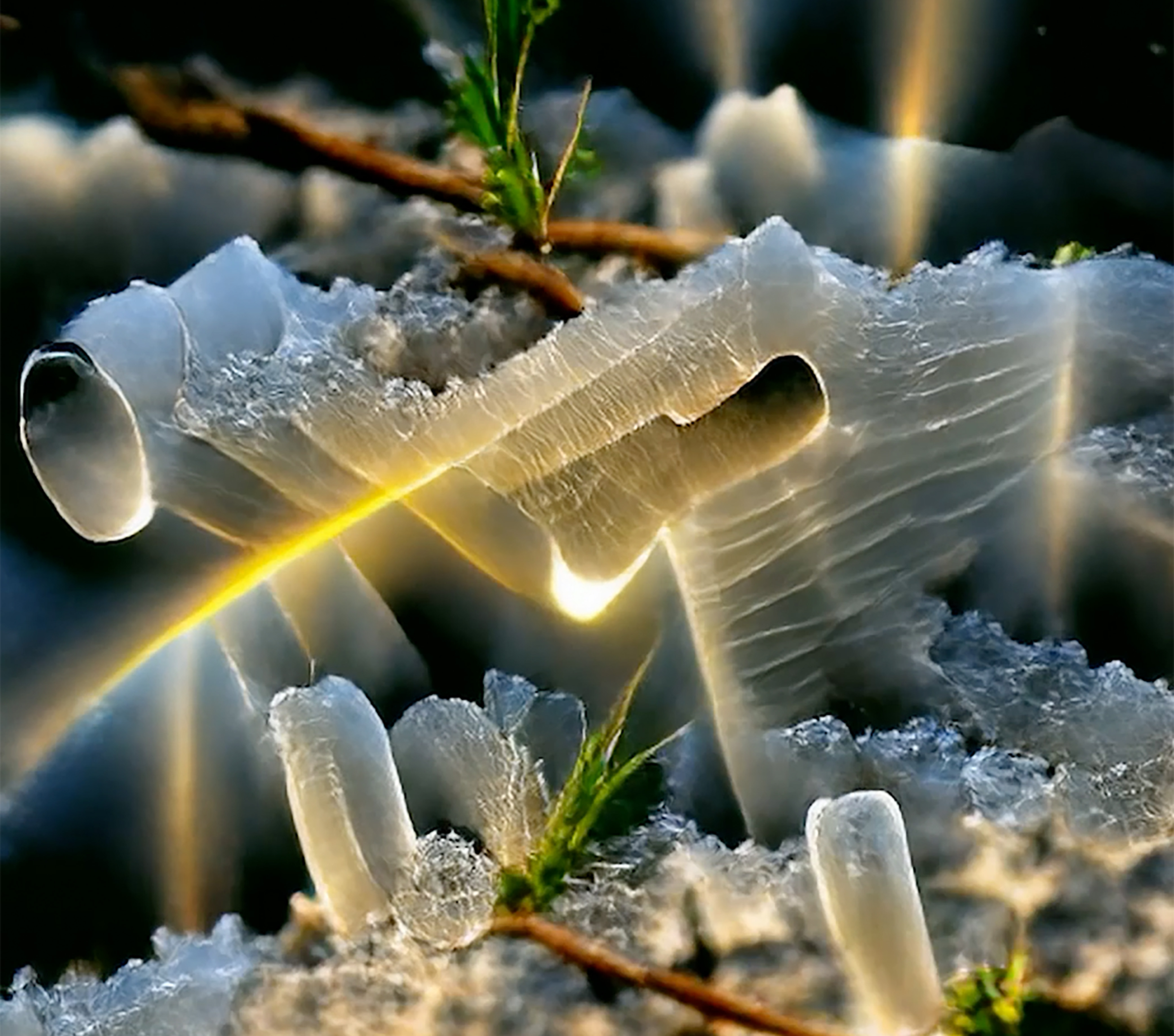 "Our ancestors have been looking at the skies and the stars to look for answers about the future. Here we are also contemplating the sky, we are contemplating artificial intelligence, the future, which we don't fully understand. Contemplating the sky is also an introspective act, laying down closely next to each other, feeling our bodies and a sense of community; losing ourselves." 
Matter of Deep Dreaming is an audiovisual research started in September 2021 for Andrea Mancini's residency at Cite Des Arts in Paris. It includes a visual research about textures and movement with use of Artificial Intelligence (AI generated art) where only the parameters are decided but not the outcome. The second dimension is a sound research, composed with analog modular machines; there, the research is focussing on textures, frictions and movement. The third dimension of this work is vocal implementation of texts from Ocean of sound by David Toop, a book which has been the reference for sound and visual research. 
"The human composing music with machines for visual art generated by the machine."  
Andrea Mancini, born and raised in Luxembourg, now based in Brussels is a new emerging multi-media artist that has started his career with music in the international underground electronic-music scene with his project Cleveland. 
In 2021, Andrea Mancini has been the first artist in residence at Casino Display, where, at the end of his 6 month residency, he showed his solo exhibition New Age Landscape, a mixed media 6 audio-visual installation work about heterotopy, safe-spaces, rave culture among other themes. The same year was followed by a 3 month residency at Cité Internationale des Arts in Paris where he worked on his installation project Matter of Deep Dreaming. In 2022, Andrea Mancini is working on a bigger mixed media project called Minerals which will be presented in 2023. His style can be defined to be centered in sound design exploration and installation. 
Partners
In collaboration with OTO Sound Museum