rgb(255,255,255)
—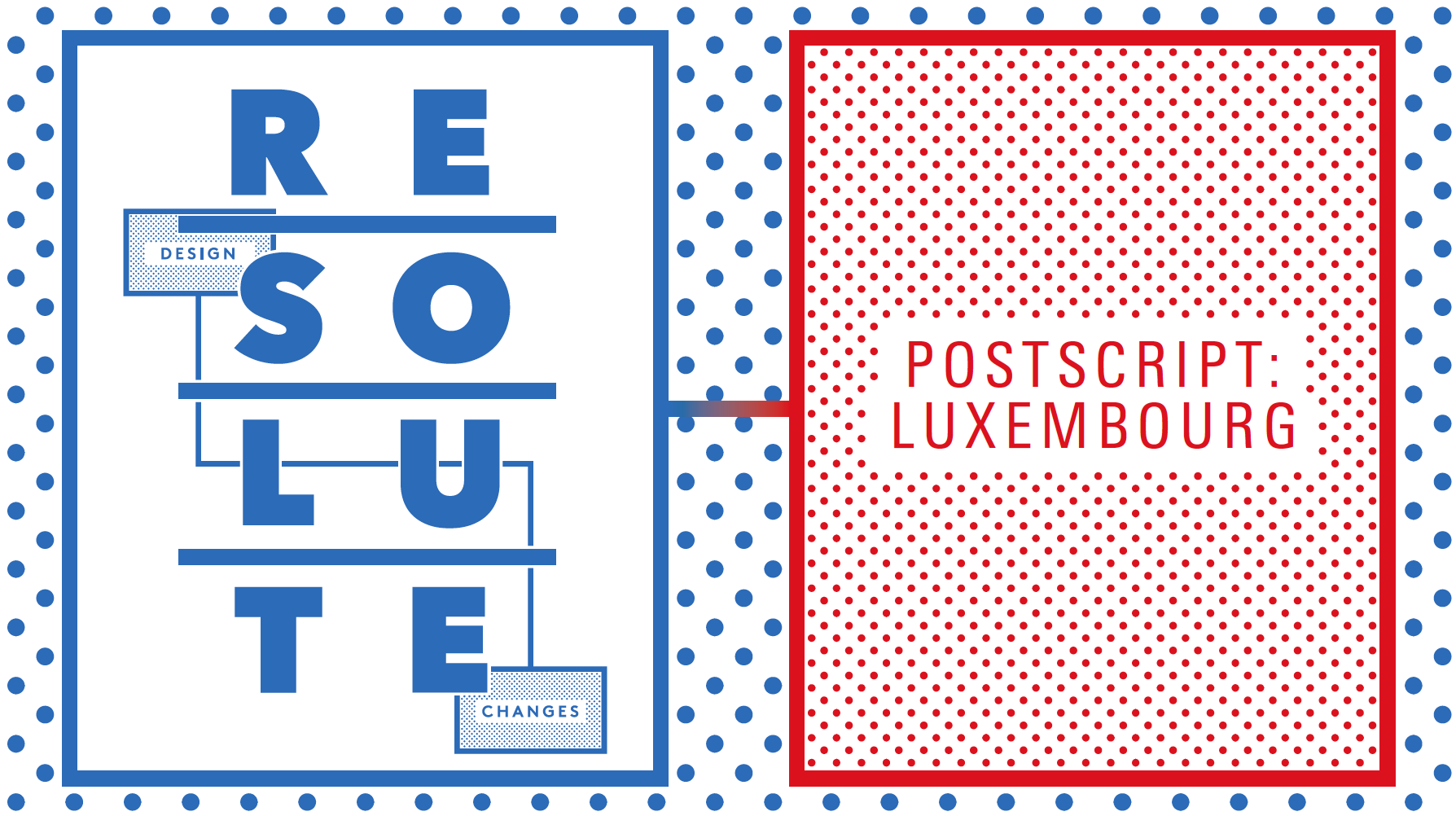 Resolute - Design Changes
The exhibition Resolute - Design Changes explores the current state of social responsibility displayed by graphic designers.
The selected works - or, rather, projects undertaken - reflect the determination of an emerging generation of young graphic designers to make an active contribution to the joint development of their field and their society. Much more than hired hands, these designers keep abreast of current affairs and appropriate new technology and other communication tools in an effort to increase awareness and to make things happen. They are determined, inspired, and motivated, and furthermore offer other people a critical perspective through which they can form their own opinions, express themselves freely, and act in all good conscience.
Given this context - and given the ever more decisive impact of visual culture these days - the role of graphic designers is taking on an increasingly influential dimension in the realm of manipulation and power.
With projects by: Artus Beifuss/Francesco Trivini Bellini, George Butler, Center for Urban Pedagogy, Conceptenbouwers/Studio Daad/Raak ICT, Circus Engelbregt, Femke Herregraven, Christopher Hope/Kenji Nakayama, Invisible Children, Ivan & Andy, Jeremyville, Lazaros Kakoulidis/Tzortzis Rallis, Joran Koster, Made in a Free World, Next Nature, Ruben Pater, Lucas Pope, The Peace Factory, Elena Turtas, Koert van Mensvoort/Ton Meijdam/Floris Kaayk, Yuri Veerman/Brigiet van den Berg, Brett Yasko.Postscript: LuxembourgFor the fifth anniversary of Design Friends, Casino Luxembourg is presenting the exhibition titled Resolute - Design Changes, first hosted in April 2014 by the Graphic Design Festival in Breda, Netherlands, curated by Dennis Elbers and Sven Ehmann. In its role as associate curator, the Design Friends association issued a call for projects from designers based in (or with a link to) Luxembourg, in the goal of augmenting the existing show with an additional section devoted to the local design scene. The jury - composed of members of the Design Friends steering committee, the curators, and Casino Luxembourg's art director, Kevin Muhlen - selected projects by Laurent Daubach, Patrick Hallé, Reza Kianpour, Isabelle Mattern, Gina Schöler & Daniel Clarens, and Socialmatter (Lynn Schammel & Giacomo Piovan). Also on show will be the emblematic NON by Jean-Christophe Massinon (1962-2011), a logo-cum-manifesto that has become sadly relevant again today, summing up many of the issues raised in this exhibition.
Design Friends Design Friends is a non-profit association established in 2009 to bring together people interested in design, and to appeal to an audience of both amateurs and professionals. The association organises design-related events and has launched numerous initiatives including not only exhibitions and a series of twenty-odd lectures by internationally known designers, but also educational projects such as the designing of post cards and postage stamps for the Luxembourg post office.
With five seasons already under its belt, Design Friends has become a key player on the design scene in Luxembourg thanks to the high quality of its events and the professionalism of its publications. Its efforts have helped make a broader public aware of design by encouraging innovation, a certain sense of playfulness, and a good dose of creativity.www.designfriends.lu