rgb(249,211,117)
—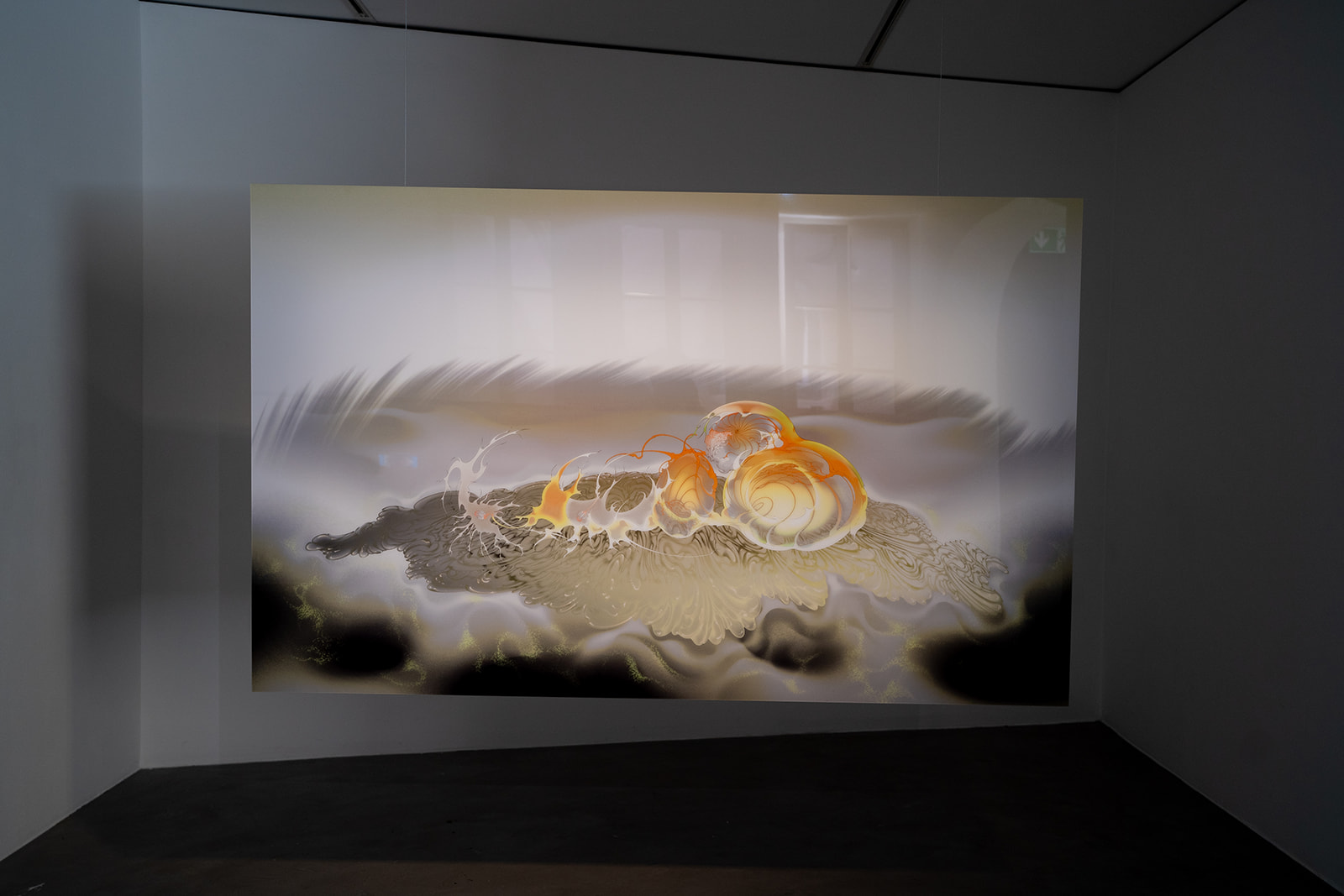 Rivage Confondu
Curator(s)
Charles Rouleau
VENUE: Casino Display, 1, rue de la Loge, L-1945 Luxembourg
With Rivage Confondu, Océane Muller proposes a universe on the border between botany, its transformative forms and science fiction; an exploration of their visual possibilities through the abundance of structures, colours and their densities.
The exhibition unfolds in the form of lore elements, these various objects that build, structure and enrich the narrative framework around visual works, as seen in video games for instance.
Bio
A holder of a national postgraduate degree in visual arts (DNSEP) in communication from the École nationale supérieure d'art et de design (ENSAD) in Nancy, Océane Muller (b. 1999, lives and works in Metz) defines herself as a graphic designer and author. Aesthetics, alternative cultures and their impact on design, the pure virtuosity of the line and the clear line, or more simply the pleasure of graphic experimentation, are issues she raises and develops in her practice. She mainly works with digital drawing, 3D design, video and montage photography. 
Instagram: ortie_rouge