rgb(240,205,197)
—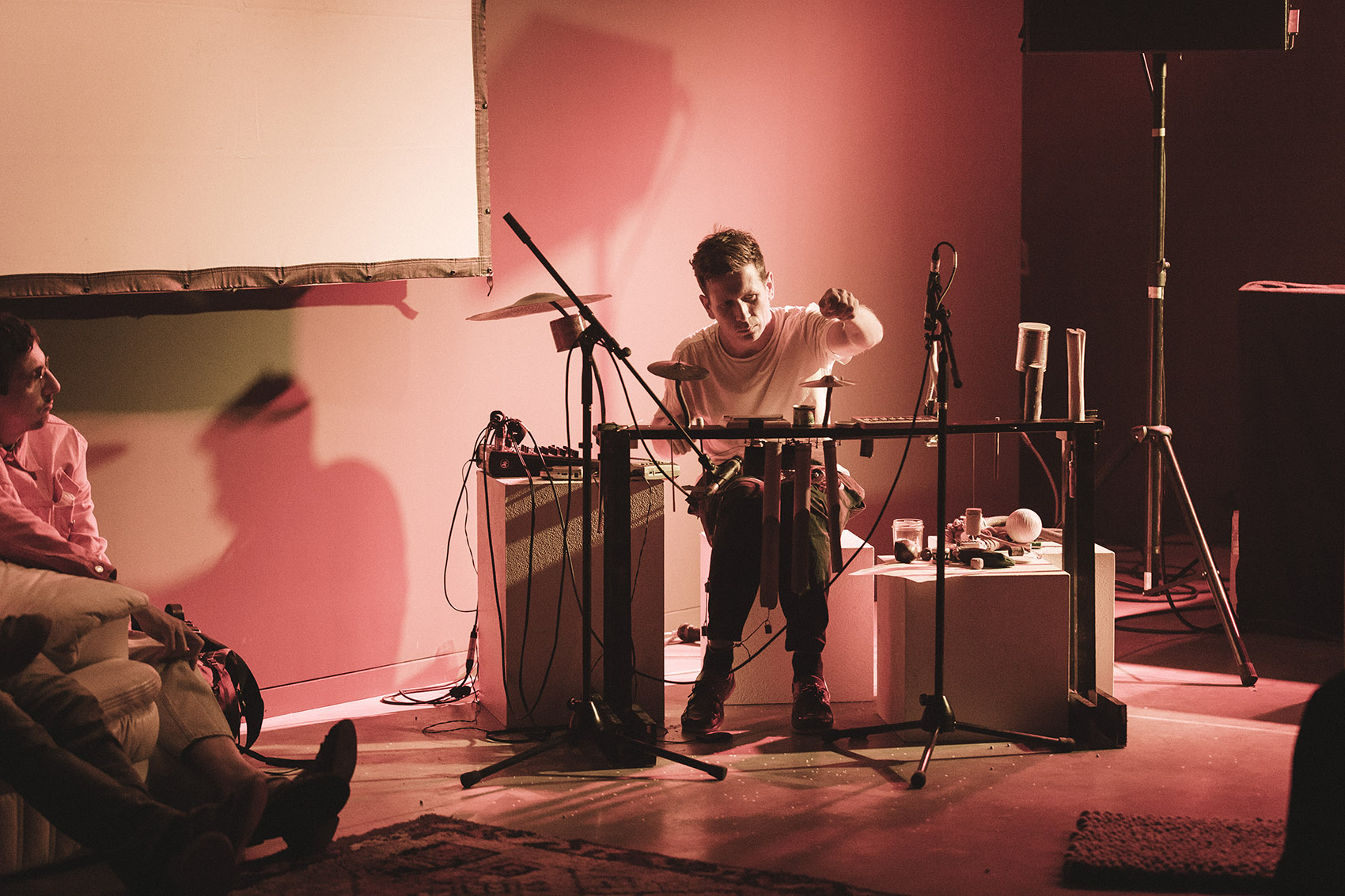 Molto is a performance, a concert and a sculpture all in one. In this hour-long improvisation, Lorenz Lindner combines electronic and analogue sounds to create an atmospheric narrative that oscillates between free jazz and film music. In an article about Molto at the 2018 Meakusma Festival, Julian Weber of the Tageszeitung aptly describes: "(...) this music is both discreet and enduring, it doesn't give away all its secrets and reveals its beauty in the enigma. The spectators approach cautiously, listen."
Lorenz Lindner (1980) learned to play the piano as a child and studied visual arts in Leipzig. Today he lives and works in Leipzig as an interdisciplinary artist and experimental musician, while regularly performing internationally. Besides the Molto project, he produces electronic dance music under his alias Mix Mup, works with various theatre groups, teaches at universities and runs a recording studio as well as a mastering service and creative consultancy.
Lorenz has performed on many international stages, large and small, in festivals and art spaces. Some of these are: Atonal (Berlin), Cafe OTO (London), Dokumenta 14 (Kassel), Galerie Für Zeitgenössische Kunst (Leipzig), Gewandhaus (Leipzig), Jazz Festival (Copenhagen), La Machine du Moulin Rouge (Paris), Meakusma Festival (Eupen), Maerzmusik (Berlin), Salon des Amateurs (Düsseldorf), Schauspielhaus (Leipzig).