rgb(199,117,80)
—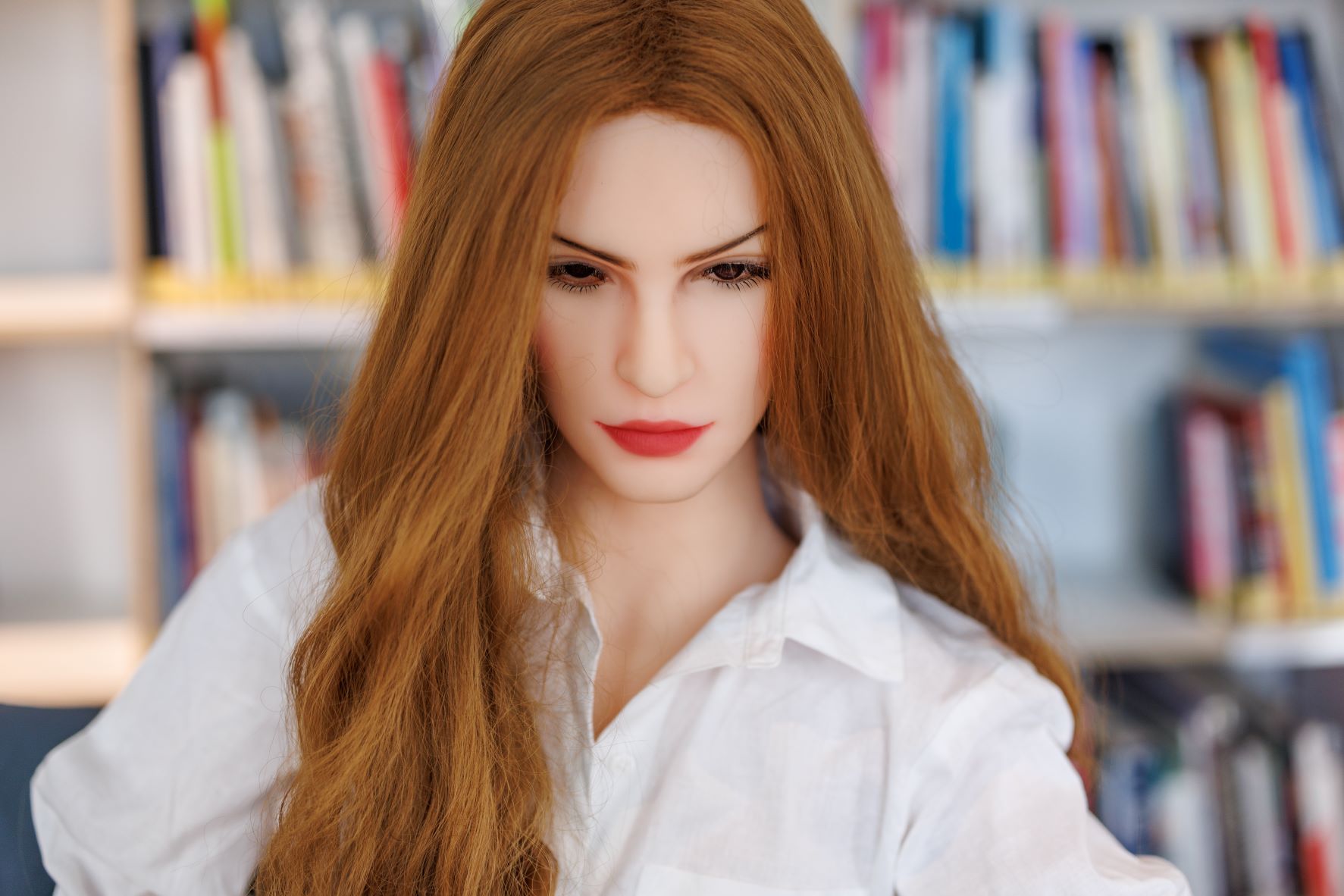 Repräsentantinnen (in-residence)
Casino Luxembourg is hosting two of Louisa Clement's works from the Repräsentantinnen series. During their extended stay "in residency," the Repräsentantinnen (representatives) will inhabit various spaces of the art centre, such as the "Aquarium," the entrance hall or the InfoLab, and will continuously develop through their exchanges with the exhibition visitors.
The Repräsentantinnen are lifelike dolls—so-called "Real Dolls"—that are a replica of the artist herself. To this end, the German artist worked with a Chinese company that specializes in the production of sex dolls. The artist's skin tone and texture have been imitated by means of innovative technological processes such as body scans, microphotography and cinematic movement studies. Moreover, the Repräsentantinnen are able, as far as is technically possible, to imitate human facial expressions.
What is particular about the Repräsentantinnen is that they are equipped with artificial intelligence (AI) and are therefore capable of communicating and learning. To feed the artificial intelligence with data, the artist truthfully answered over two thousand personal questions beforehand, so that the AI comes very close to Louisa Clement's personality. Additionally, the Repräsentantinnen are connected to the Internet and draw on knowledge from the world wide web. The AI is able to converse in English with visitors, to learn and thus develop its character. The more the dolls are linguistically challenged by external stimuli, the more they are likely to build individual character features.
Text: Kunsthalle Gießen
—
Exhibitions
For the exhibition at Casino Luxembourg, the Repräsentantinnen are dressed by the Luxembourg designer Charlotte Kroon (www.charlottekroon.com)