rgb(255,255,255)
—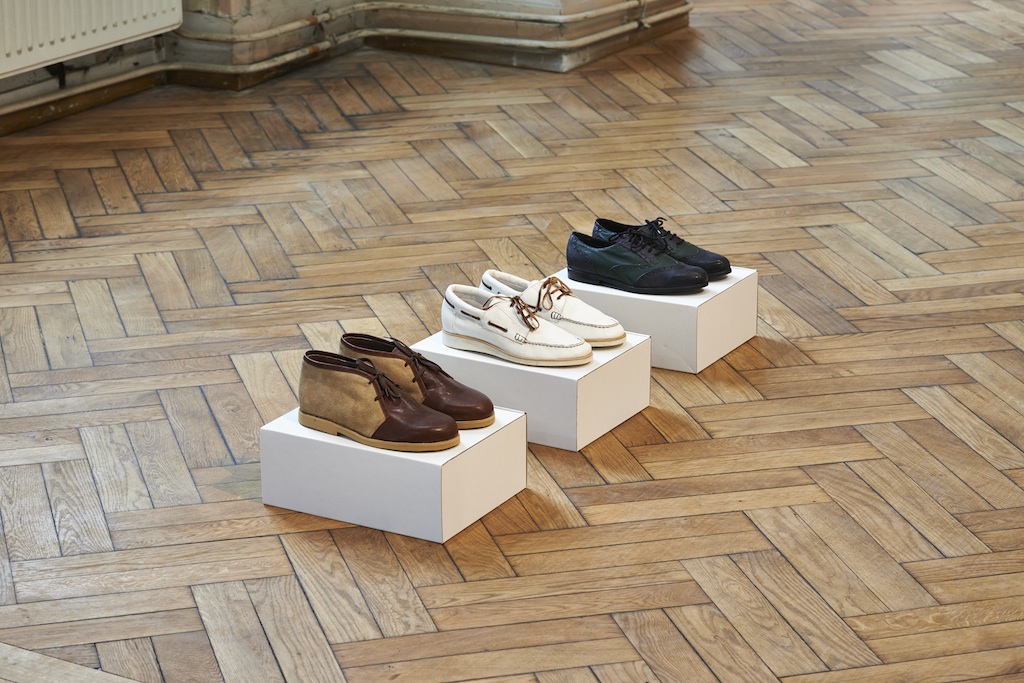 Christodoulos Panayiotou - and
Artist(s)
Christodoulos Panayiotou
For over a decade, Christodoulos Panayiotou (born in 1978, living and working in Limassol and Paris) has enjoyed many different personal exhibitions throughout Europe and the United States. History, sociology and modern society are great sources of inspiration for the artist's thought process and from these, he builds subtle, intelligent, even enigmatic, works of art. For this solo show at Casino Luxembourg, his first interest was in the venue's aura. He was impressed by the various layers of the architectural elements that have marked the building from era to era and he wanted to trigger a confrontation between his work and the original interior of the "Casino bourgeois".
This step, which consists in delving into history, is essential in the work of Panayiotou. In a series of works of art rooted in documentary material and archives, he refers, on the surface, to the island where he was born, Cyprus, but not only that: his investigations, which lean on Cypriot folklore and the public image of politics, and how they are portrayed by the media, also illustrate more general cultural processes of modern society.
To go further, through selecting objects marked by history and placing them in a different time-space - in this case, the exhibition venue - the artist is opening up their fields of interpretation and imagination. As an example, the series of rolled-up, red rugs evokes both an ephemeral event (a "people" evening) and a historical event (Operation Serenade, the funeral of President Reagan): media practices and rituals come together. The way that Christodoulos Panayiotou considers the world could be described as "modern baroque", a world where everything is show and performance and every person is a possible actor, ready to take to the stage to create his or her own legend. Personalised objects are tools for this scene setting, for the cult of personality and the creation of legends.In this to-ing and fro-ing between past and present, Christodoulos Panayiotou makes an in-between period jut through, a transitory moment full of importance. The exhibition title - Christodoulos Panayiotou and - elucidates this moment of liaison. "And" also suggests an opening, a possibility for interpretation of the work of art. Furthermore, a series of works call on absence as a component part. Christodoulos Panayiotou, through a subtle play of suppressing various elements, accentuates their very presence: not showing everything, to say everything.
Partners
With the support of: Ministry of Education and Culture, Republic of Cyprus