rgb(190,212,212)
—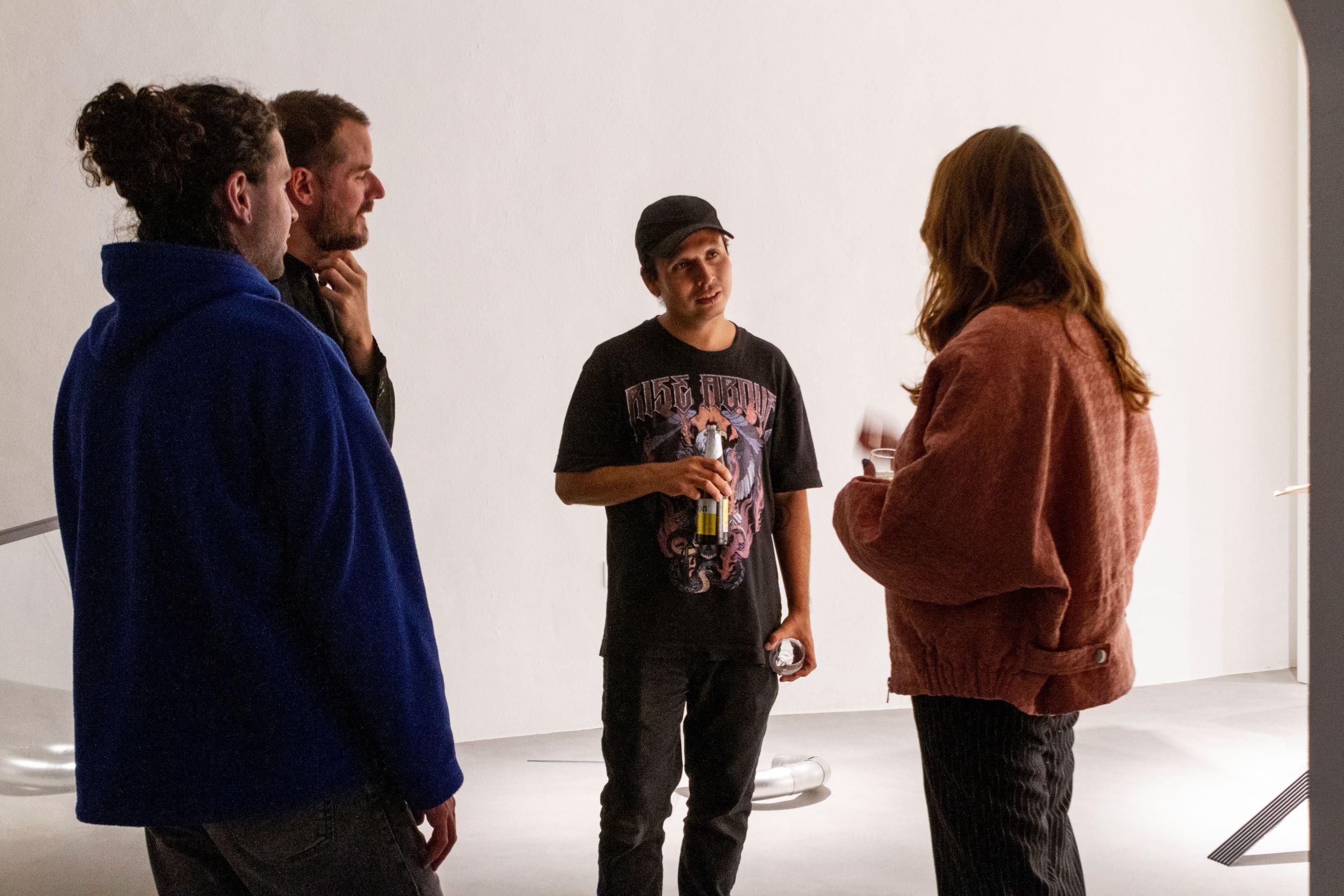 Open Lab
Artist(s)
Erick Fowler, Ludovic Hadjeras, Uriel Ladino, Nguyen Phuong Thao, Katja Pilisi, Razan Sabbagh
Presentation of the artistic research laboratory Experimental Re(é)[flex|ct|ion] Expérimentale
In the presence of the artists
Presentation by Charles Rouleau, coordinator
VENUE: Casino Display, 1, rue de la Loge, L-1945 Luxembourg
Casino Display aims to evolve into an alternative pedagogical space with an artistic approach based on research and knowledge production. Drawing on the institutional competencies of Casino Luxembourg, it aims to give a small group of artists - selected students or recent graduates - the opportunity to engage in reflection and experimentation alongside art professionals, while providing a space to test draft ideas, probe barely sketched concepts or overturn established ontologies in favour of fluid and permeable approaches. In short, it is about creating a space where the desire for experimentation as a vehicle for learning can flourish.
From 8 to 11 November, the artists will meet again, after a first meeting in September, in order to participate in seminars led by the international guest speakers on the theme of "action/reaction". They will then have the opportunity to experiment in and with the Casino Display space.
Guest speakers
Clémentine Deliss, Berit Fischer, Jacob Kirkegaard, Julia Kursell, Ida Soulard, Colin Sterling, Alice Twemlow, Salomé Voegelin
On Saturday 12 November 2022, Casino Display is open to the public. The public will be able to discover the results of their first experiments in a convivial setting and discuss their projects and ideas with the artists.